Help us to protect the sea turtle populations nesting on Carate, Rio Oro and La Leona beaches in Costa Rica
The Planet Conservation Sea Turtle Conservation project aims to protect four species of sea turtles of the west Pacific Ocean which are considered as (critically) endangered, according to the IUCN Red List of Threatened Species (http://www.iucnredlist.org): the Olive Ridley Turtle (Lepidochelys olivacea), Hawksbill Sea Turtle (Eretmochelys imbricata), Leatherback Sea Turtle (Dermochelys coriácea) and the Green Sea Turtle (Chelonia mydas). We would like to reduce the vulnerability of the above listed sea turtle population, to conserve the nesting populations and to generate scientific data for the preservation of sea turtles nesting on Carate, Rio Oro and La Leona beaches on the peninsula Osa, Costa Rica during the months of June to November and on the Caribbean side the months from February to May.
To make these goals possible, we need to be able to provide the expert staff required to manage this project. Our goal was achieved in 2016 thanks to the generous donation of several donors and with our own funds. For 2017, we aspire to be able to continue with this project and to support it all year! This is why; we have set a goal of $15,000 to support this year's turtle season operation.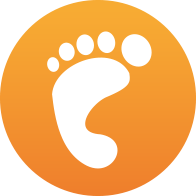 If you would like to contribute to the project, they always need the following materials:
If you wish to make a donation by sending materials for the project, please make sure the package is addressed to PLANET CONSERVATION, if you send it to an individual, there will be extensive fees to be paid in the postal office.