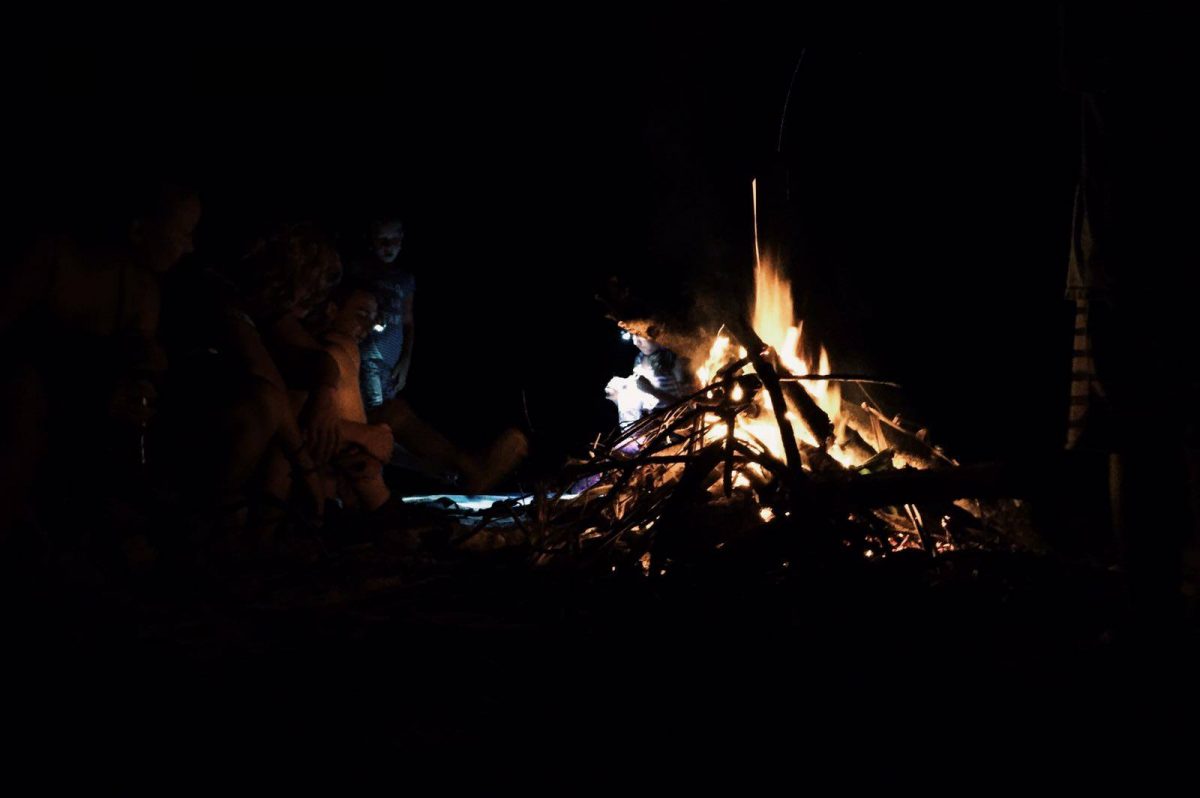 As written before in our previous blog posts, we had a weekend-long celebration of Earth Day here in Puerto Viejo, Costa Rica with planting trees and a group meditation in love of Mother Earth. To top it all off, we ended our eventful weekend of conservation with a beach bonfire among our small little volunteer family.
Beate made some delicious veggie wraps that we all shared under the night sky, which was filled with shooting stars. Bob Marley and Gondwana played in the background, as everyone around the bonfire conversed in an array of languages (I think I heard German, Spanish and English all at one point).
To our surprise, we soon realized that our Sunday night was a lucky night indeed, as we saw that the calm Caribbean water was occupied by bioluminescence. Before I knew it, almost the whole crew was waist-deep in the water swirling and jumping around in joy. A few of us stood from afar, with the bioluminescent waves at our feet, in complete and utter awe at the natural beauty of this planet we've been gifted with.
Happiest of Earth Days and may every day be Earth Day. Peace and light to all from everyone here at Planet Conservation.