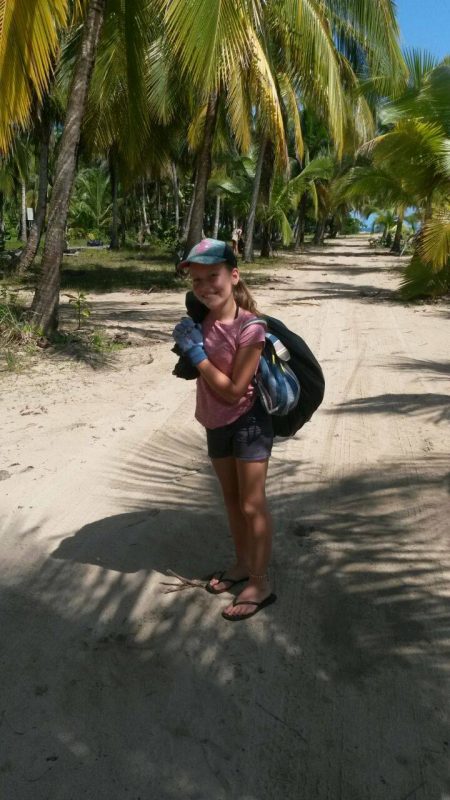 After a week of Semana Santa and vacations here, our sweet town of Puerto Viejo transformed into an unrecognizable bustling beach town. There was a large influx of vacationers and party-goers, which unfortunately despite all of the fun, comes with some serious downsides for the natural beauty that attracts so many.
Pristine beaches are left covered in trash and waste that didn't make it to the bins, and the cleaning is left to those who probably didn't put it there. The police in the area asked the community to please come and help to do a beach cleaning, in which locals and the volunteers of Planet Conservation alike came to lend a helping hand (one of the many things I adore about this community, people here take their beach cleaning seriously, nothing but footprints people!).
Those cleaning were followed by others cleaning, the first round of people getting the big stuff and the others following to get the tiny pieces accidentally left behind. By the end of it, I think close to 25-30 bags (big black industrial bags, and yes you read that right!) were collected from one stretch of beach. Least to say, we were extremely proud of our volunteers here at Planet Conservation for their hard work and dedication yet again.