It has been a while since the cyber world has heard what Planet Conservation has been up to here in Costa Rica! This past month has been a whirlwind of activities, events, and nonstop play at the Environmental Kid's Club. However, last week was an extra special week in that the kids were able to learn about wildlife conservation through a field trip to the Jaguar Rescue Center.
The Jaguar Rescue Center is a wildlife foundation here in Puerto Viejo, Costa Rica that works with various indigenous animals to recuperate and restore native wildlife that has been hurt or injured. These animals would normally be left to die or would be at further risk of endangerment without the help of the rescue center.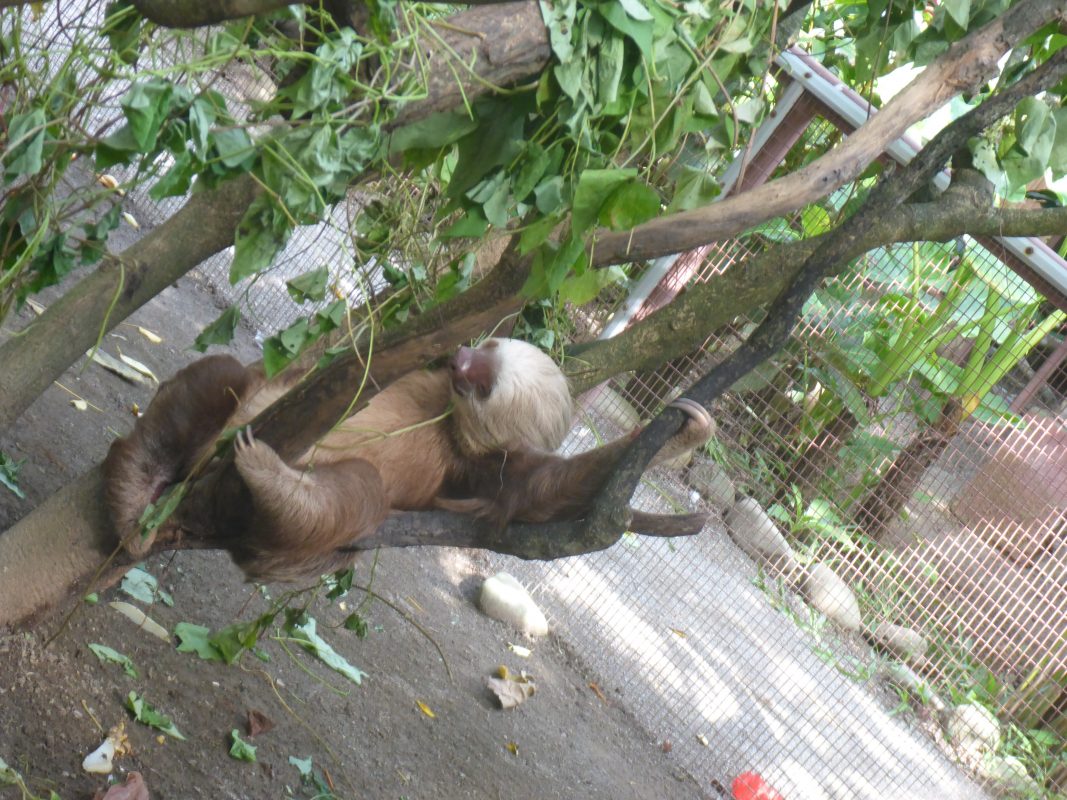 With the help of the Rescue Center's generosity, our Kid's Club Participants were able to take a tour of the center for no charge. The tour took us through to see animals of all kinds; big, small, fluffy and slimy; the kids were enamored. Some of the animals included orphaned sloths and monkeys, one-winged and eyed owls, whitetail deer, snakes who were being babysat for their owners, just to name a few. Although the conditions of these animals sound disheartening, the rescue center explained to us (in simple terms for the children) how the rehabilitation process works and the average amount of time that is taken to successfully release the animals back into the wild. While some, unfortunately, will never have the ability to return to the wild, the majority of animals there are given a second chance at life and are successfully released back into their natural habitats.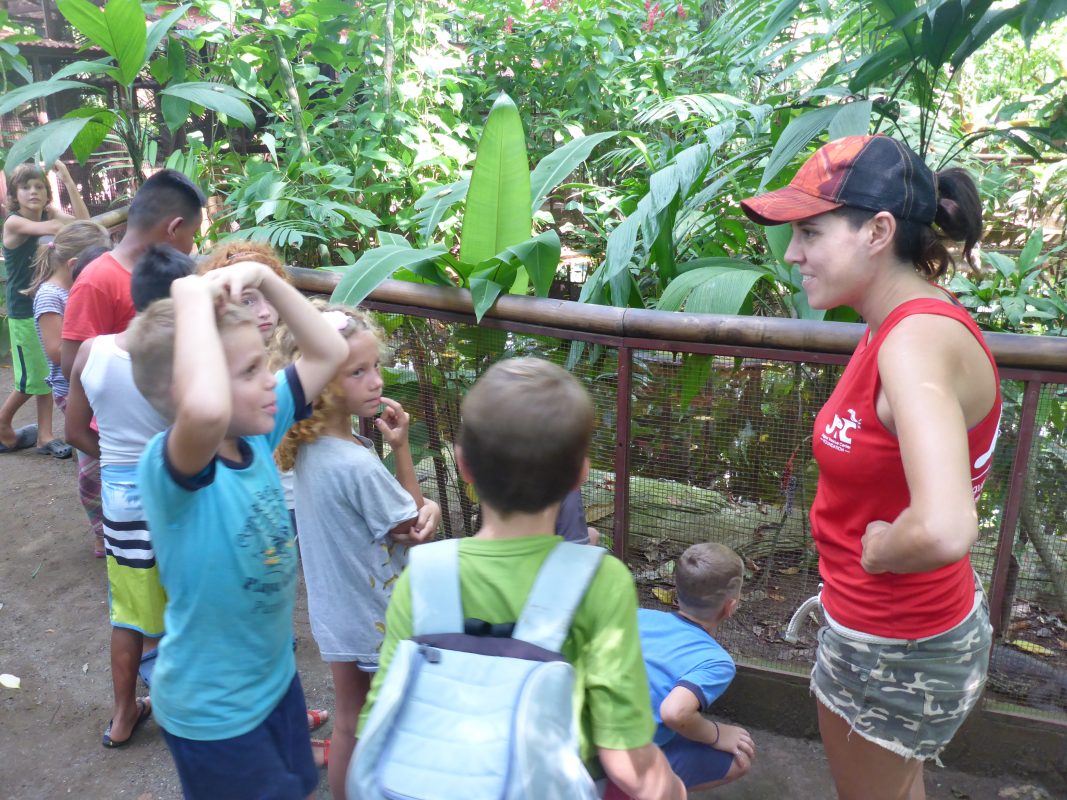 The tour seemed to have an impact on the kids who were full of questions and curiosity, and it was obvious that many of them realized the importance of conserving the biodiversity that Costa Rica holds. Planet Conservation gives a huge thanks to the Jaguar Rescue Center for the inspiring tour and for leaving a grand impression on our kids!
If you ever find yourself in Puerto Viejo, be sure to check it out. You can find more information or donate to the cause here: Jaguar Rescue Fundation.